From my hometown to yours, I'm passionate about helping businesses build community while showcasing their talents. I have extensive experience working with small businesses but there is no limit to the reach I can help you achieve. Check out some of my recent work!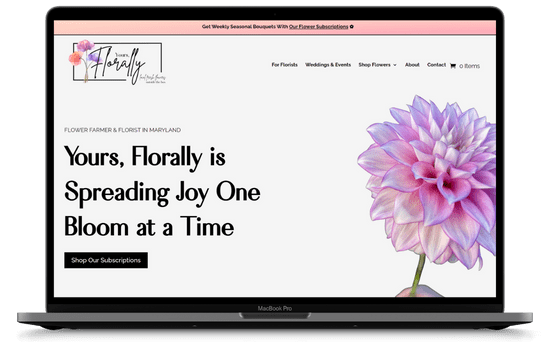 Yours, Florally
Website Design
Yours, Florally is a florist and flower farmer in Hagerstown, MD. They design floral arrangements for weddings / events, sell bulk flowers to other florists and sell flower bouquet subscriptions through the spring and summer. I included e-commerce so customers can pay for their flower subscriptions right on the site. Now all Yours, Florally has to think about is making their beautiful arrangements!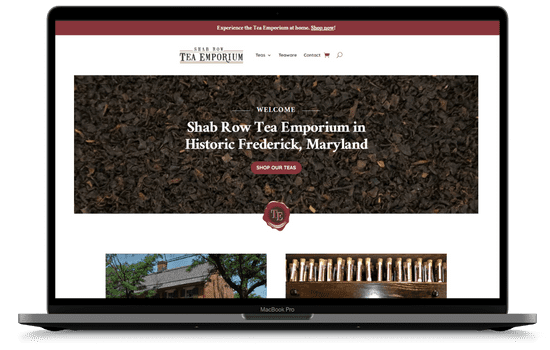 Shab Row Tea Emporium
Website Design
Shab Row Tea Emporium sells tea in their shop in Historic Downtown Frederick, MD and online to people all over the country. I integrated their in store and online inventory and designed and built the Tea Emporium ecommerce website to increase tea sales by making it easy for customers to search for and purchase their tea!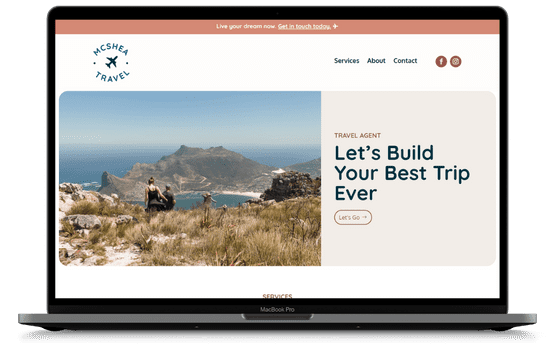 McShea Travel
Website Design
McShea Travel is a leisure travel advisor located in the DC metro area. I built their site to highlight how they can help their travelers plan their family vacation, honeymoon, or friend trip with plenty of photos to get the ideas flowing.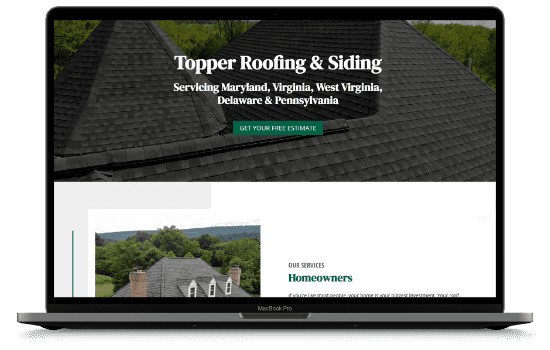 Topper Roofing & Siding
Website Design
Topper Roofing & Siding is one of the largest roofing and siding contractors in the Mid-Atlantic region. I designed and built the Topper Roofing & Siding website with their mobile experience at top of mind.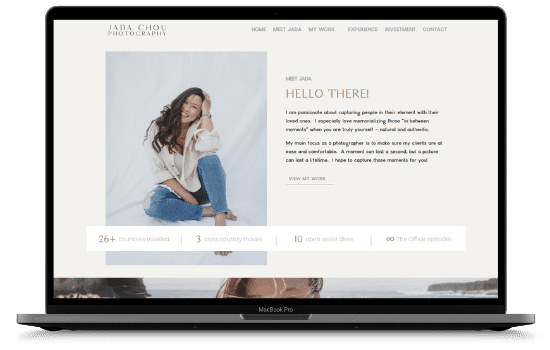 Jada Chou Photography
Website Design
Jada Chou Photography is a Phoenix and Bay area couples photographer. I designed and built the Jada Chou Photography website to showcase her beautiful artwork.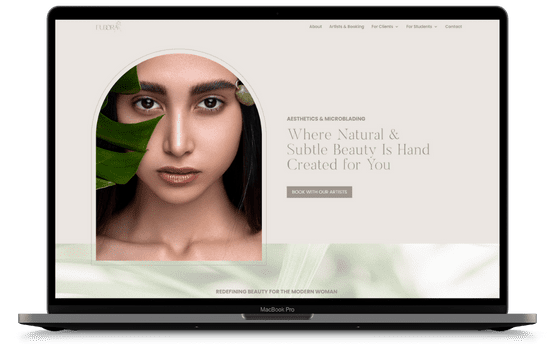 Eudora Microblading
Website Design
Eudora Microblading specializes in hyper-realistic eyebrow microblading. I redesigned and built the Eudora website to match their new calm and inviting rebrand and to be a hub for their clients and microblading students.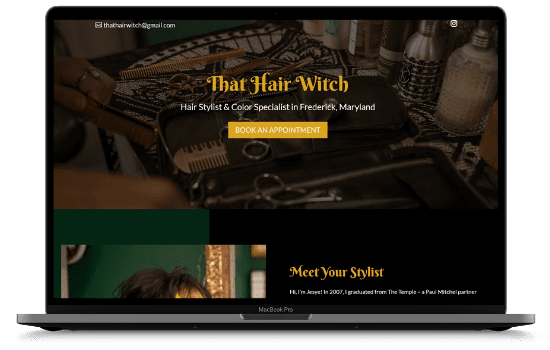 That Hair Witch
Website Design
That Hair Witch is a hair stylist in Frederick, MD. I designed and built the That Hair Witch website to allow her clients to easily book online.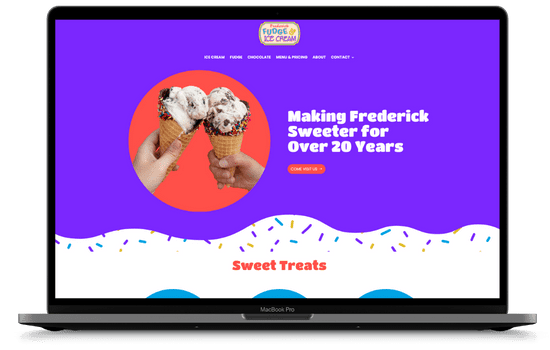 Frederick Fudge & Ice Cream
Website Design
Frederick Fudge & Ice Cream has been a staple small business in Downtown Frederick for over 20 years. I redesigned and built the Frederick Fudge & Ice Cream website to reflect the fun personality of the shop and make it easy for viewers to sign up for their "Get the Scoop" Newsletter so they can stay in the loop on rotating ice cream and fudge flavors.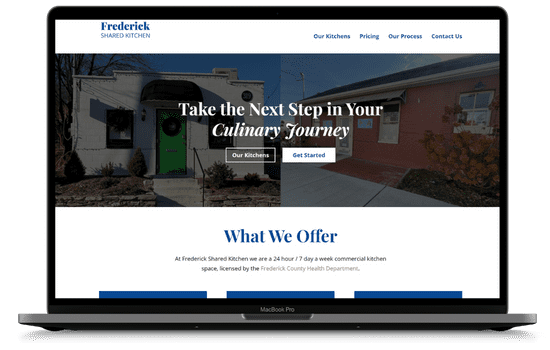 Frederick Shared Kitchen
Website Design
Frederick Shared Kitchen helps culinary businesses and food trucks thrive in Frederick, Maryland. The Frederick Shared Kitchen needed a place on their website where clients of The Cook's Kitchen and The Cutting Board could easily access the steps and documents needed to get started at one of their kitchens. I also streamlined the overall look and made the website easy to navigate.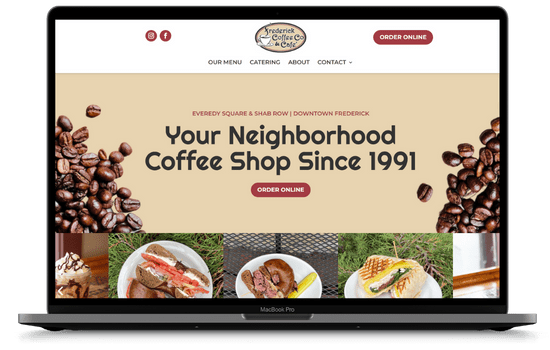 Frederick Coffee Co.
Website Design
Frederick Coffee Co. has been Downtown Frederick's neighborhood coffee shop since 1991. I redesigned and built the Frederick Coffee Co. website to highlight their online ordering option by adding an easy to see button in their menu and throughout the site.